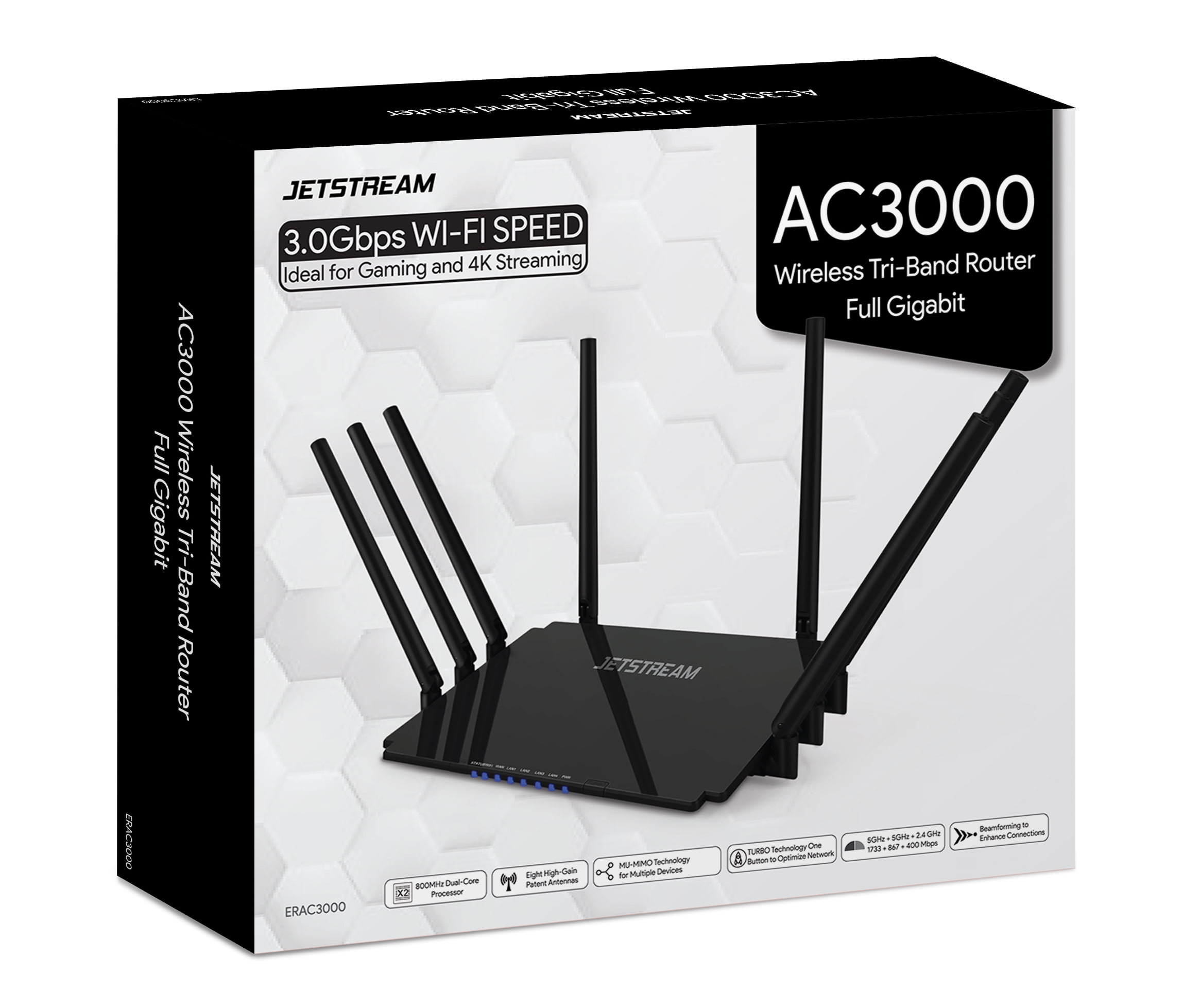 Jetstream AC3000 Tri-Band WiFi Gaming Router with 1GB RAM and 800 MHz Dual-Core Processing - Walmart Exclusive!
Online Deal
This deal has expired but you can still view it's BrickSeek Snapshot page for pricing and availability both online and in stores from other retailers.
Like This Deal?
Create an Online Deal Alert for Network Routers
BrickSeek may receive a small commission for items purchased through links found on our site.