1. Running Shoes
For optimal flanking performance Naruto runners will need the best. Don't forget to grab yourself a new set, just be sure to break them in before sprinting through the desert.
2. Camping Tent
Good logistics is the key to success when it comes to storming military bases, and that includes getting proper rest. With a lightweight tent you'll be ready to turn that barren desert into a home.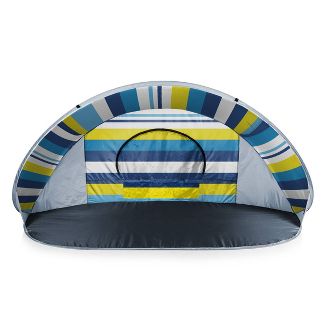 Picnic Time Manta Beach Pop Up Tent - Stripes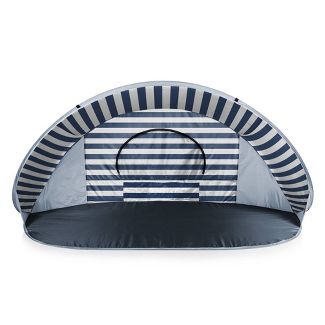 Picnic Time Manta Beach Pop Up Tent - Blue Stripes
Logo Brands NCAA Kentucky Wildcats Unisex Adult Economy Canopy Tailgate Tent, Blue, One Size
3. Goggles
What's the point in getting to the aliens if you have too much dust in your eyes to actually see them? Effective eye protection is essential.
4. Action Camera
Let's face it, once inside it's going to be chaos. Aliens everywhere, Area 51 staff trying to keep things under control, you get the picture. Strap one of those action cameras onto your helmet (you brought a helmet, right?) and you'll be all set to capture every single extraterrestrial detail.
Veho Muvi KX-2 Pro Action Camera | KX-Series | Handsfree Camcorder | WiFi | 16GB microSD Card | 4k Action Cam | 12MP Photo | 4k30 / 1080p100 | Waterproof Housing (VCC-009-KX2-PRO)

Online Deal
This deal has expired but you can still view it's BrickSeek Snapshot page for pricing and availability both online and in stores from other retailers.
5. Alien Costumes. Spooky
Put yourself in your future alien friends shoes for a moment, this will probably be a pretty scary day right? Help them determine who their real friends are by comforting them with a familiar face.
6. Two words: Monster. Energy.
Someone needs to be on the front line, and that person is Kyle. What do you think he'll ask for in return? Money? Fame? Think again. All he asks for in return for his bravery and commitment to the cause is his favorite energy drink, also known as Monster energy. Choose not to leave the Kyles without energy, choose Monster Energy. Just don't forget to grab some Mountain Dew for the perfect paring.